Hello. We were unable to find the address you requested. You may search for the content you are seeking using our search form or email technical support with any questions.


7/7/2015
8:27:55 PM

Blog
Why AMD Wonít Be Splitting Up Anytime Soon
Dylan McGrath

3 comments
There is a reason Advanced Micro Devices Inc. (AMD) issued an unusually prompt and forceful denial when a recent report claimed it had engaged a consulting firm to help ...

Blog
What Will Clear Drones for Take off?
Junko Yoshida

5 comments
MADISON, Wis. — Consumer drones never fail to attract a huge crowd at big trade events. At the Paris Air Show last month, I noticed that even the uniformed aviation ...

Blog
ARMís Wish List for IoT
Rick Merritt

4 comments
Segars shared an IoT wish list at the recent Imec Technology Forum that suggested semiconductor designers have their work cut out for them. Of course, the list started ...

Blog
Heisenberg's Principle Applied to Indian Wafer Fabs
Peter Clarke

0 comments
You may remember that Tower Semi is in one consortium and STMicroelectronics in another, both apparently selected to build wafer fabs on the sub-continent. The plans are ...

Blog
The Hunt for Hynix HBM
Kevin Gibb

0 comments
We at TechInsights have been on the hunt for Hynix's high bandwidth memory (HBM) for the last few months and we finally have one in our lab.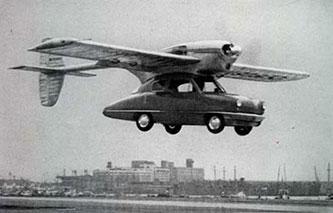 Drones are, in essence, flying autonomous vehicles. Pros and cons surrounding drones today might well foreshadow the debate over the development of self-driving cars. In the context of a strongly regulated aviation industry, "self-flying" drones pose a fresh challenge. How safe is it to fly drones in different environments? Should drones be required for visual line of sight Ė as are piloted airplanes? Join EE Times' Junko Yoshida as she moderates a panel of drone experts.

Brought to you by






Frankenstein's Fix, Teardowns, Sideshows, Design Contests, Reader Content & More
July 2015 Cartoon Caption Contest: Ain't Nobody Here but Us Chickens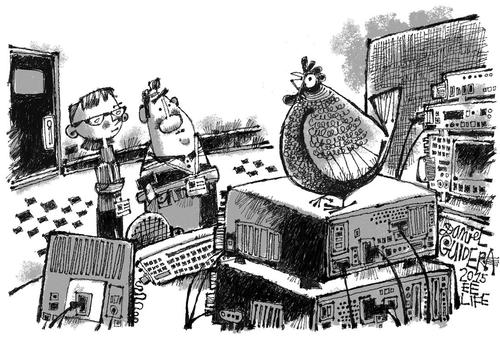 "Your caption here!"

17 comments
Datasheets.com Parts Search
185 million searchable parts
(please enter a part number or hit search to begin)