Samsung Beats Apple to Punch with MEMS Antenna Tuning Array
Cavendish Kinetics MEMS Tunes Antenna
LAKE WALES, Fla. ‐ Samsung Electronics Co. Ltd. has beaten rival Apple Inc. to the punch in offering microelectromechanical systems (MEMS) antenna tuning array that promises to instantaneously insert/remove antenna compensation capacitance to prevent dropped calls, improve reception, increase efficiency and save power in Samsung's Galaxy A8.
Samsung has adopted the technology called SmarTuners by Cavendish Kinetics Ltd. (San Jose, Calif.). Apple has patented its own antenna tuning technology, but it uses older technology and sometimes requires increasing power to improve reception, according to its patent.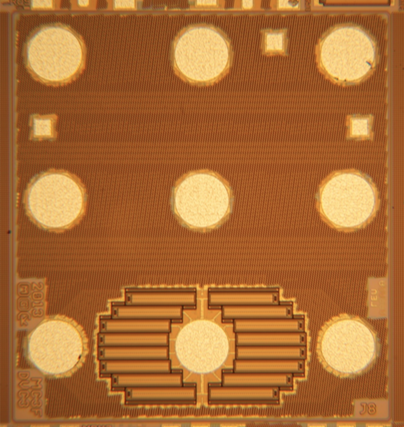 "Most of the players today are using multiple antennas switched by SOI instead of MEMS to switch capacitors," said Joe Madden, principal analyst at Mobile Experts, in an interview with EE Times. He added that as bands become aggegated, SOI won't be an option, and even Apple may have to go to RF MEMS.
Cavendish believes that now that Samsung has adopted the MEMS tuning technology, other smartphone makers will have to follow suit. The Linley Group awarded Cavendish Kinetics its Best Mobile Chip of 2016 award.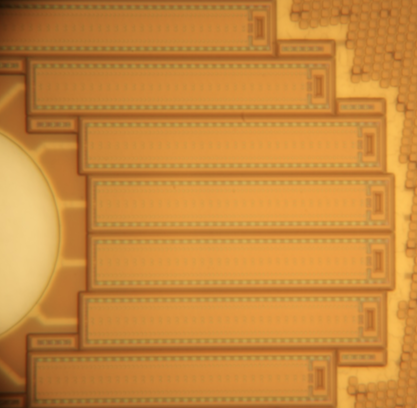 "A Tier-1 design win [Samsung] is certainly a ringing endorsement for the benefits of our RF MEMS technology," said Cavendish Kinetics CEO Paul Dal Santo in an exclusive interview with EE Times.
Dal Santo added that the selection by a Tier 1 supplier also provides validation of the technology for existing and potential customers. Cavendish is already engaged with the majority of smartphone OEMs in some capacity, from evaluation to production, he added.
"LTE band fragmentation, standards evolution and aggressive form factors are making it very difficult for antenna designers to get good performance with traditional technology," Dal Santo said. "They are turning to RF MEMS for the solution. We see design wins growing quickly."
Cavendish claims it already has 40 design wins from 10 smartphone manufacturers, more than competitors STMicroelectronics, Peregrine and WySpry.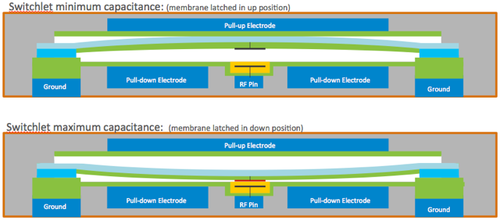 Dal Santo told EE Times that Cavendis's solution provides better performance in every key metric, resulting in better total radiated power/ total isotropic sensitivity (TRP/TIS) performance.
"For the end user, this translates to faster potential data rates, longer battery life and thinner form factors. Beyond this, Cavendish is the only RF MEMS supplier shipping in high volume," Dal Santo told EE Times.
Silicon-on-insulator (SOI) switches can also perform the realtime antenna tuning that has plagued Apple phones since Apple's antenna-gate, but SOI switches insert more signal loss and wear-out eventually, whereas MEMS switches insert negligible signal loss, last longer than the lifetime of any smartphone (20 years and up) and operate faster than SOI, according to Cavendish.
Cavendish in 2015 received a $25 million strategic investment from RF specialist Qorvo Inc. which partially went to designing its second generation RF MEMS family to be announced in the second half of 2017.
— R. Colin Johnson, Advanced Technology Editor, EE Times

Related articles: