Why Connect a Car?




Date:

5/11/2015
More information and registration

Overview:
Battle-hardened veterans of the electronics industry have heard of the "connected car" so often that they assume itís a done deal. But do we really know what it takes to get a car connected and what its future entails? Join EE Times editor Junko Yoshida as she moderators a panel of movers and shakers in the connected car business. Executives from Cisco, Siemens and NXP will share ideas, plans and hopes for connected cars and their future. After the first 30 minutes of the radio show, our listeners will have the opportunity to ask questions via live online chat.
EMC is every EEís problem; Itís Not Black Magic




Date:

11/7/2014
More information and registration Join us as EE Times Senior Technical Editor Martin Rowe interviews EMC engineer Kenneth Wyatt.
How to Cope with a Burpy Comet




Date:

10/17/2014
More information and registration Join us as EE Times Editorial Director Karen Field interviews Andrea Accomazzo, Flight Director for the Rosetta Spacecraft.
The Case For an Open-Source Processor




Date:

9/12/2014
More information and registration We talk with David Patterson, known for his pioneering research that led to RAID, clusters and more about the new designs they hope to enable and what they means for todayís commercial processor giants.
Do My Washer and Grill Have to Talk (To One Another)?




Date:

8/15/2014
More information and registration EE Times editor Junko Yoshida grills two executives --Rick Walker, senior product marketing manager for IoT and home automation for CSR, and Jim Reich, CTO and co-founder at Palatehome.
Just What is an Embedded System?




Date:

7/11/2014
More information and registration Join EETimes Radio when EETimes editor of all things fun and interesting, Max Maxfield, and embedded systems expert, Jack Ganssle, will debate just what is, and is not, an embedded system.




7/7/2015
10:01:51 PM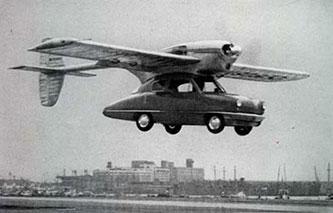 Drones are, in essence, flying autonomous vehicles. Pros and cons surrounding drones today might well foreshadow the debate over the development of self-driving cars. In the context of a strongly regulated aviation industry, "self-flying" drones pose a fresh challenge. How safe is it to fly drones in different environments? Should drones be required for visual line of sight Ė as are piloted airplanes? Join EE Times' Junko Yoshida as she moderates a panel of drone experts.

Brought to you by





July 2015 Cartoon Caption Contest: Ain't Nobody Here but Us Chickens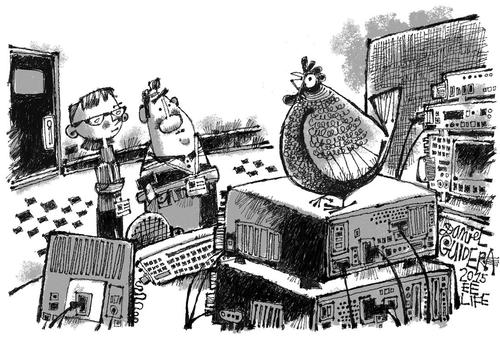 "Your caption here!"

21 comments
Datasheets.com Parts Search
185 million searchable parts
(please enter a part number or hit search to begin)