IoT Design Challenges for 2016: From Sensors to Software Security




Date:

5/9/2016
More information and registration What are the engineering and design challenges in creating successful IoT (the Internet of Things) devices and then connecting them to the Internet? Rick Merritt talks with two experts about the tools and best options for designing IoT devices.
Host:

Rick Merritt
EE Times Silicon Valley Bureau Chief
Guests:
Christopher Martin
Director Engineering and R+D, Bosch Research and Technology Center, Pittsburgh, PA
See a 2013 YouTube talk by him here.

Anthony Rowe
Associate Professor, Electrical and Computer Engineering and CyLab, Carnegie Mellon University
See a 2016 YouTube talk by him here.
Brought to you by: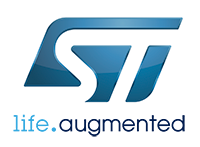 Embedded Vision: How a Car Sees




Date:

4/8/2016
Host: Jeff Bier, Embedded Vision Alliance
More information and registration All about embedded vision, with a focus on self-driving cars: Jeff Bier, the founder of the Embedded Vision Alliance, will talk with Embedded.com's Max Maxfield about what goes into embedded vision for cars, plus other interesting developments in the field happening at Google and NASA, among others.
What Does Automotive Industry Want from 5G?




Date:

3/28/2016
Host: Junko Yoshida (EE TImes) and guests
More information and registration What does the automotive industry want from 5G? Junko Yoshida and guest panelists from the automotive and semiconductor industry discuss what vehicle-to-vehicle and vehicle-to-infrastructure will demand from a 5G wireless communications.
PAM4 Signal Modulation — No Pain, No Gain; with Ransom Stephens




Date:

1/15/2016
More information and registration As data rates begin to move beyond 25 Gbps channels, new problems arise. Getting to 50 Gbps channels might not be possible with the traditional NRZ (2-level) signaling. PAM4 lets data rates double with only a small increase in channel bandwidth by sending two bits per symbol. But, it brings new measurement and analysis problems. Signal integrity sage Ransom Stephens will explain how PAM4 differs from NRZ and what to expect in design, measurement, and signal analysis.
NASA's Orion System Manager Answers Questions on Flight Software




Date:

12/15/2015
Sponsors: Rohde & Schwarz
Host: Editors in Chief Steve Taranovich (Planet Analog) & Max Maxfield (Embedded.com)
Darrel G. Raines, NASA's Orion Flight Software Production Systems Manager
More information and registration
Brought to you by


Intended and Unintended Consequences of Autonomous Cars




Date:

10/26/2015
Sponsors: Rohde & Schwarz
Host: Junko Yoshida, EE Times Chief International Correspondent

Douglas Patton, Executive VP, Chief Technology Officer at Denso International America, Inc.
Adrian Koh, Director, Business Development at NXP Semiconductors USA, Inc.
Mark C. Boyadjis, Sr Analyst & Manager at IHS Automotive
Sarah Palodichuk, Researcher, J.D. at the University of Minnesota, focuses on privacy & criminal liability issues within the field of transportation

More information and registration Autonomous vehicles on our roads soon? What could go wrong with that? Listen in as EE Times' Junko Yoshida asks industry experts what the intended and unintended consequences will be.
Startups: The Vital Seeds of the Electronics Industry




Date:

9/8/2015
Host: Peter Clarke, EE Times Europe editor, Editor of EE Times' Silicon 60 2015

Dan Armbrust, Silicon Catalyst
Andrew Kau, Walden International
Stan Boland, former CEO of Neul, Icera
More information and registration

One of Silicon Valley's great contributions has been how its application of entrepreneurship and venture capital to electronics and semiconductor hardware can create wealth with innovations in semiconductors, displays, design automation, MEMS and across the breadth of hardware developments. But in recent years concerns have been raised that traditional venture capital has little taste for risk and has turned its back on hardware-related startups in favor of software and Internet applications and services. Join Peter Clarke in a conversation about silicon startups, in conjunction with launch of EE Times' Silicon 60 2015.
Datasheets.com Parts Search
185 million searchable parts
(please enter a part number or hit search to begin)
LATEST ARCHIVED BROADCAST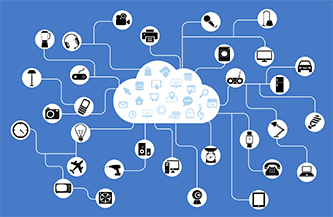 What are the engineering and design challenges in creating successful IoT devices? These devices are usually small, resource-constrained electronics designed to sense, collect, send, and/or interpret data. Some of the devices need to be smart enough to act upon data in real time, 24/7. Specifically the guests will discuss sensors, security, and lessons from IoT deployments.


Brought to you by: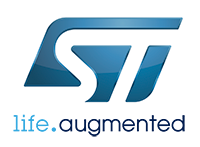 10/25/2016
1:51:08 PM