Should wait for election?

_hm
2/4/2014 6:39:41 PM
I suggest this decision should wait for general election. This is safe becasue, if government changes after election, this decision will become controversial and vendors may not be happy with Indian government. Like that happen to Enron.




Re: Should wait for election?

GSMD
2/4/2014 8:44:30 PM
One fab is coming around Delhi (BJP had the most seats) and the other in Gujrat (ruked by BJP). Both BJP strongholds. Considering they will get the majority in teh coming elections, it is unlikely they will object if they came to power. Electronic manufacturing is a major BJP hot-button so I do not think they will upset the applecart. Enron was a bad deal per se and not well though out. After all look how it collapsed in the US.

Generally there is a basic understanding between the Congress and BJP on such issues. Industrial policy generally does not get held hostage. The problem is more with the

Indian partners in these fabs, Jaypee is having cash flow issues due to its const. business (most const. companies are these days) and HMC does not have a track record. Wish a more established player like the TATAs had got involved. Fabs are a very long play and you need the stamina to stay the distance.




I think TATA, HCL and WIPRO would be better Indian Partners for this venture for the following reasons:

All of them have exposure to electronics goods manufacturing.
They are financially sound and doing B$ business.
They also have BUs that can offer value added services in the area of EDA.
They offices are scattered globally offering easy international presense.

IBM tie-up is good only upto construction of plant and to some extent erection of auxiliary plant equipments. They can be involved in civil maintenance work. They can not certainly contribute in the knowledge field. This tie-up means that IBM is a solo owner and Jaiprakash Ind meets the bidding requirements.

R.T.Sakthidaran


Re: Should wait for election?

GSMD
2/6/2014 9:50:25 AM
1. HCL and Wipro are getting out of electronics manufacturing. So no go there. TATA is a better bet.



2. India is not nationalistic like China or paranoid about foreign companies. We just want local manufacturing, it is not an issue if there is defacto foreign control. Check the auto industry. Apart from a few sectors, 100% foreign owenership is allowed, even in telecom, unlike the US. Bootom line is current account deficit (you do not wanted to be forced to export just to cover your imports) and local job creation.


What fabs? After reading the article several times I still have no idea of what fabs this is all about. Is it a 300mm? 200mm? Logic? Memory? Packaging? What is the budget? $50billion? $20billion? $100million? That makes a huge difference in attracting people's attention, or not.


Agreed. India fabs have been an on-going story for us, and it is a BIG dream that's been taking forever to materialize in Indai.

What they will exactly make at which node remains sketchy, but products such as smart cards have been mentioned before as a potential driver for local fabs in India.


This India Fab story updates come after so much gap that we have to strain our memory or refer to the old blogs to refresh ourselves on this issue.

Such is the slow pace of the Indian decision making that , it is doubtful whether such fabs will become a reality in the near future.




It has been a while since this has been in the works, and the details remain few and far between. Still, the creation of fabs for semiconductors in this part of the world represent a seminal moment in their emergence as true competitors to the United States and the few other countries that produce semiconductors to this point.


Ignorance and Arrogance rules together in India Fab decision

chipmonk0
2/5/2014 10:03:07 AM
They have a Trade / Lobby group over there calling itself grandly the Indian Semiconductor Association and has been pushing for CMOS logic Fabs now for 7 or 8 years. Doubtful if a single one of the members have ever seen the insides of a Fab or have any inkling of Device Physics. At best some are just surplus Programmers, be it Embedded or higher level or EDA vendors focused on Logic / Processors. But most of them are just salesmen working for various overseas chip companies.

Their argument for pushing for a multi-billion dollar CMOS Foundry ( actually 2 ) has been that it will give Indian chip design companies an opportunity to have their designs fabbed in India itself and thus the nation would keep a larger part of the revenue. But are there really any Fabless chip companies in India that can create business for these multi-billion $ CMOS Foundries ?

All that India now has are a large no. of international semiconductor companies who get just small bits of their chip designs done there. Unlike Taiwan ( MediaTek ) or even China ( Spreadturm ) India has NO independent companies who can design a whole SoC. So where are they going to get proven designs with no IP issues to fill the domestic Fabs ? Instead of first promoting a few domestic chip design companies in India that would probably cost no more than 100s of million $ ( incl. making sure that they are on the ball by getting the designs turned into Si at TSMC etc. and then tested ) the Govt. over there seem to be bent on blowing several billion $ to subsidize old node ( 65 nm and older ) Fabs !

Have they not researched first SMIC and other Chinese Foundries that were started almost 15 years ago w/ no in-house R&D but with plans to jump to 90 nm DRAM based on imported technologies ? Even though the Chinese Govt. has enough muscle to favor local mfr. and China now has several Fabless Co.s to generate business, these Foundries have struggled and had to be bailed out repeatedly with billions in new loans.

The dilemma of new Fabs / Foundries that start with no technical expertise of their own is thus : even if they get Govt. support ( in this case $2 to 3 billion ) and start by licensing technology at an old node ( the talk is 65 nm or older ) it still takes them 4 to 5 years to absorb that old process and they never manage to make enough profit to qualify for a loan ( another $3 to 4 billion ) to upgrade to the next / more profitable node ( while the leading edge / most profitable node has perhaps already moved 3 to 4 generations ahead ). Without a huge bail-out ( e,g. by the Govt. ) to leapfrog to the leading edge, it becomes a slow but inevitable slog to shut-down.

One would have thought that at least in India they would have known all about WHITE ELEPHANTS !!


Re: Ignorance and Arrogance rules together in India Fab decision

JimMcGregor
2/5/2014 11:11:36 AM
I agree. This still seems like a dream. Without a commitment by a major IDM or foundry to build and operate the fab, this is likely little more that political posturing.


Wake me when it happens

DMcCunney
2/5/2014 11:36:28 AM
I will believe this when I hear of ground being broken, serious construction taking place, and people stepping forward to run the fabs with commitments from customers in hand to buy what the fab produces.

As others have mentioned, this sounds like pre-election political posturing.


All sound and fury, signifying nothing

escher
2/5/2014 9:20:05 PM
EE Times should stop wasting its money and website space on this story - not going to happen.


A meaningful discussion is sorely needed

GSMD
2/6/2014 9:44:33 AM
I am apalled at the quality of the posts in this discussion. EETimes posts normally tend be well informed discussions. But there seems to be a complete reluctance to discuss the merits of this issue and the underlying factors related to this topic. A few facts may help change this discussion from meanginless diatribes to discussing the pros and cons of the issue

1. India is looking at an import of electronics of somewhere bewteen 200-300 Billion USD in the 2022-2025 timeframe. This is a major balance of payment issue and represents a far higher strategic threat than energy. Naturally the Indian FED, RBI and the Finance ministry is worried. and it is blindingly obvious that such a situation cannot continue to prevail for very long. A lot of discussion has happened among stakeholders in Govt. departments, research labs and tech companies. So what you are seeing unfloding (albeit at a glacial pace!) is the result of extremely detailed analysis and discussions. A lot of those discussions were blunt, no-hold holds barred voicing of opinion.

2. The fabs are not govt owned and are private fabs with the tech coming from IBM and ST respectively. All past proposals have also been private industry proposals. The only demand from the fab proposers has been govt. assistance. This was refused earlier but seeing that pretty much any new fab in the world needs govt assistance, this was agreed to in the current case. It is a combo of tax incentives, direct investment, land accquisition help, utility guarantees and viability gap loans. Immediate burn is not clear but probably 3-4 B. This is not chump change but not huge sum, cost of a new carrier for the navy. So well worth the investment, considering you can recover this within 5 years.

3. The govt. is not going to gain major brownie points on this since it is not a hot button issue for the electorate. Economic mitigation exercises that will take effect a decade from now is typically not high on a voter's list of issues. Hence this rush is not driven by electoral politics. Maybe voters who are VLSI designers matter, but something tells me that is not a large vote bank !

4. A lot of ground work is also being done to bolster the training for feeding the electronics eco-system. This includes job profiling, standard curriculum and new trade schools. Most of this is aimed at PCB manufacturing, Electronics assembly, field service personnel and entry level engineers. Two reasons for this. One this is where the real talent shortage will arise and bolstering maufacturing talent is what will keep unemployment down in the long run. The US could learn a few things from this exercise. Making your workforce empoyable in manufacturing with a decent living wage is good ecenomic policy. This is a massive effort that has not been publicised. Once the fab story is clear, fab training will also be added to the training exercise. There are few old fabs in the country where basic training happens even now.

5. An extensive open source IP program is also underway that will feed the fab. This is not to say that this will take care of all fab capacity but it will
solve the problems for strategic
part supply and critical infrstructure componenents that need to be locally sourced. This is a huge market. Considering
that this implies an entire range of processors, interconnect switches, storage controllers and SoC blocks, you are talking massive amounts of IP.
All this has been underway for the past few years in anticipation of the fabs. Local IP vendors are starting to get seeded with this to prepare
them for a product transition. Would you rather not go to a fab that offers free IP ?

6. The actual need, if you look at where these components get used is in the controller space. So the immediate need is actually
fabs in the 65-130 nm space. The new fabs start at 40nm, so it is more than sufficient to meet the real demand.

If you dwell a bit on these points, perhaps a more nuanced discussion can take place. India will hit about 1.5 billion people in 2025 or so. That is about 20% of the world's population. Do you seriously think 20% of humanity will not make an attempt to control its own destiny in such a key area ? Any govt. would be utterly remiss if it does not have an agressive policy in this area. The same things was said about the auto industry in the 80s. Now we are No 1 in the two wheeler segement (the Chinese are unable to enter the market and in fact sell clones ! Check out Bajaj Pular clones) and the leader in low cost car design and manufacturing. I am not claiming a great Indian capability. All it took was good policies, lots of hard work and local consumption to catch up. fabs are the same, nothing particularly challenging in building one if you have the money and are in it for the long haul. Quarterly profits are irrelevant when building strategic capability.



Re: A meaningful discussion is sorely needed

chipmonk0
2/6/2014 12:14:39 PM
The poster is obviously not familiar with the technical & economic challenges of making Wafer Fabs successful. I will venture to guess that is probably true in general among the boosters and policymakers behind the Fab decision in India as well. Starting Fabs in the absence of a competent domestic systems design / manufacturing industry is unfortunately akin to building Castles in the Air. It would be a waste of resources and won't save a bit of foreign exchange. Only the Fab tool vendors will come out ahead. Read my earlier post to comprehend the issues.


Re: A meaningful discussion is sorely needed

GSMD
2/6/2014 8:00:40 PM
This is the kind of post I am talking about. vauge generalities and sweeping statements. Assuming that everyone else has no clue about what they are talking about.

This poster is very much familiar with the fab business and has been taping out parts since the late 90s. This poster has had foundry relationships with Samsung, TSMC, UMC, Dongbu, IBM, Intel (yes Intel), Fujitsu, NEC and SMIC. This poster currently has tapeouts on the pipeline, a 1 Ghz industrial controler at 40nm (hopefully end of the year) and one in early 2015. When Intel first tried to make a go as a merchant fab, this poster's company was one of the first one approached to prove design support. This poster's lab also works with 28nm vendors for low power optimization for large multi-core setups after from designing a new family of CPUs from single core Cortex type SocS to Kinight's landing level 100 core HPC parts.

Wrt design and manufacturing, there is more than enough design and ems capability. Problem is a wonky duty structure and port congestion. Case in point, last year when free baggage allowance of incoming passengers was reduced so that TVs were charged at higher customs duty, local production shot up 20% in three months. When a 5+% duty was levied setup boxes, production shifted local. Ask an EMS like Jabil. Please come up with convincing arguments when you talk about lack of local design and manufacturing. What are you talking about ? PCB design, PCB manufacturing, assembly lines, test facilities, HW design engineers, SW design engineers, mechanical design, EMI/EMC, product certification, component supply/chain? I am just wrapping up a country wide survey of 600 odd companies with 150 companies directly interviewed to do a capability audit. The audit's results are not public yet.

Do you seriously think a great deal of due diligence was not gone through and all the issues you raise and a million more were not considered before the Finance ministry of India, green lighted the funds. I happen to be privy to a lot of those technical discussions.

So to answer your question there is a competent domestic EDM industry already available, the only missing piece is a fab. If you think I am talking thru my hat, let us have a discussion on specifics. Take a specific example like a smart phone and see where the problems arise if you go through the entire process of creating one from scratch.

There are two lacunae in the Indian capability map that bothers me.

1) Mechanical tooling, very expensive in India. I think it has to do with CE products designed outside India being manufactured locally. The vendors assure me that if the volumes pick up, they will be cost compettive.

2) Displays. There is a curious lack of focus on this area. But better to get one fab up and running before you venture into displays.


Re: A meaningful discussion is sorely needed

chipmonk0
2/7/2014 1:56:34 AM
the statement " ... taping out parts since the late 90s. .. " once again exposes the pathetic ignorance and arogance about Wafer Fabs among the johnny come lately low-rent programmers ( because thats what most of them are ) of Bangalore that is behind this desire and decision to start CMOS Fabs in India with no prior investment in Labs and staff. If one thinks that knowing Design Rules is all it takes to process wafers at high yield or knowing SPICE simulation of a transistor is all that it takes to design the next generation then they are in for a nasty surprise. To do these things well you need about 150 PhDs in Solid State Physics, Materials Science, Chemistry etc. not just EEs conversant with EDA software or Test. One big reason why there is no Silicon left in Silicon Valley ( except Intel ) is that the EEs who formed the majority in most Semiconductor Co.s in the Valley could not cope with Moore's Law as the going got tough since the late '80s, had to abandon their Fabs and run to TSMC.


Re: A meaningful discussion is sorely needed

GSMD
2/6/2014 8:26:38 PM
I forgot to address one major issue. I had mentioned this earlier but let me stress this again.

This is not a govt. fab. This is a fab owned by private consortiums. So the viability call is made by Private investors and those are funded by Private equity firms. The funds presumably coming from investor's across the world. Presumably they want a good return on their investment.

The Govt's role is merely to act as an enabler and provide minimal subsidy. And assure some business from the strategic sector and from lgovt smart cards, transport smart cards and utility equipment (zigbee meters are a huge business, all designed and manufactured locally)

So why is the Govt's ability to pull this off being called into question again and again when the risk is primarily on private investors and the operations are also being handled by the private consortiums.

Yes a lot of work has been done by the govt. but that is becuase there is a subsidy involved and the Govt. would like to see this succeed. The GOI's main investment is actually far more in creating training and support infrastructure for the EDM eco-system rather than in these fabs. And that is how it should be since the Govt. would have no clue as to how to run a fab profitably nor did the GOI ever indicate that it wants to build its own fab.




Govt. Incentive details

GSMD
2/6/2014 9:08:45 PM
Just got the morning paper (yes I still get news via dead trees!) and there was a convenient Govt. ad on the Incentive scheme for electronics manuufacturing. As I repeatedly keep pointing out, there is no Govt. involvement in any of these projects. Anyway the scheme details

- 25% subsidy on capital equipment for local market products, also local tax on capital equioment is waived

- 25% subsidy for exports (they get other incentives)

But what I like is the 75-100% subsidy on training. Really helps small manufacturers. You can never over spend on education and training.

Investment proposals (subsidies will be 22-25% of these, a total of about 2.5B)



Semicon fab - 8 B (4B per fab)





Mobile phones and telecom - 1.3 B



LED fab - 288M

CE appliances - 127M

Semicon testing - 120M

Auto/Ind Elec - 113M

LED lighting - 32M

Defence Elec - 32 M

Photovoltaics - 10M

Samsung and Bosch have got subsidies for 12+M each, for CE and quto elec.

Gives an idea about where the manufacturing investments are heading.

Local LCD TV production also shot up by 27.6 % inspite of a bad economy.

Pleas also note total Govt. subsidy for fab is only 1.7B, which really is chump change. The proposed

power subsidy for gas powered plants (which fortunately got rejected yesterday) was alone 4B. Should give some perspective on subisdy levels in India !








Frankenstein's Fix, Teardowns, Sideshows, Design Contests, Reader Content & More
The Engineering Life - Around the Web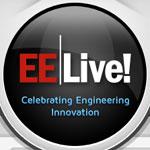 Open Source HW Panel At EE Live!
Caleb Kraft Post a comment
How the heck can a business be built on open source hardware? This question has graced the lips of countless people, even those who are devout followers of open source projects. It is a ...
Design Contests & Competitions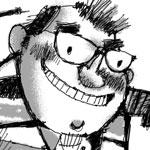 February's Caption Contest Winner
Caleb Kraft Post a comment
Whenever we have an additional prize on the line, it seems like choosing a winner is much harder. It took me an extra day or two just to make up my mind.

Understanding and Using C Pointers
Jack Ganssle, Embedded.com 7 comments
What? An entire book just about pointers?
Engineering Investigations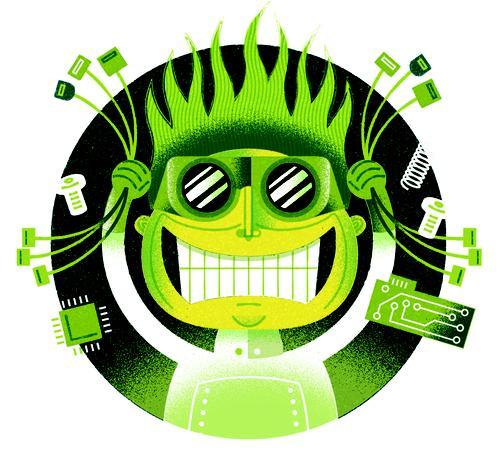 Frankenstein's Fix: The Winners Announced!
Caleb Kraft 8 comments
The Frankenstein's Fix contest for the Tektronix Scope has finally officially come to an end. We had an incredibly amusing live chat earlier today to announce the winners. However, we ...

Datasheets.com Parts Search
185 million searchable parts
(please enter a part number or hit search to begin)