Good report. I would love to hear from some of those affected about what sorts of jobs in the hardware group got cut. Any involved with chip or process design?

As you know IBM is once again reported to be considering a sale of its semiconductor group, another big piece of its hardware division. Many fpoks see Globalfoundries as the likely buyer


inhuman treatment

Sanjib.A
2/17/2014 12:01:58 PM
"people broke down after seeing the inhuman treatment"...

I have read this news a couple of days back in newspaper, but did not hear from anybody who is affected by this job cut. So I don't know how far "inhuman" the treatment was. But I would expect atleast a modest professional way of handling this situation. Now a days nobody has an expectation that his/her job would be assured in companies like this...but atleast the treatment to the employees should be respectful & professional while parting. "Every action has an equal and opposite reaction"...this is applicable to this kind of layoff cases as well if there was really an inhuman treatment...IBM might already have lost its reputation as a good employer. Unfortunately, lack of enforcement of proper employment laws in private sector, by Indian Government is also to some extent responsible for this kind of "inhuman treatment" scenario.





layoffs in IBM India

hinara
2/17/2014 12:19:19 PM
What's so inhuman about it.....? This happens at every big company in the US. There is no love lkast betwenn employers and employees any more. Indians are too emotional. You are not married to IBM. Just get out and find another job. Don't be cry babies.


Re: layoffs in IBM India

vlsi_guy
2/17/2014 12:53:09 PM
Hang tough fellow Indian engineers, time heals all wounds! Having been through IBM layoffs myself (in Poughkeepsie NY) I know it is NO fun at all (fortunately I was not laid off, but the sheer amount of layoffs drove moral to an all time low for those who were left). Not to mention the local economic impact it had, depreciation of home values, etc., etc., etc.


I remember it like it was yesterday, first round happened on Friday. We were called into our manager's offices and told that later on in the day you would get a call from your manager. It would either be a call letting you know you could go home for the weekend and come back on Monday, or...


The rest of that afternoon was eerie quite, you could here a pin drop in the hallway. You would here a phone ring in someone's office, then here them walking to their managers office to be told what the verdict was. It seemed like I was in a death row cell, watching people get called for either their execution or parole (I love the melodramatic :-).


``ring - ring, hello, be right there... footsteps by my office door, I wave to Joe, good luck buddy - I say. Hope to see you on Monday at work..."


No fun, no fun at all...


@vlsi guy, damn, your description of the scene is so real. By just by reading your post, i felt the chill in my spine.


Re: layoffs in IBM India

vlsi_guy
2/17/2014 4:58:14 PM
And, on the lighter side, back in those days (approx. 1994) there was always a news story about a mysterious character appearing on one or more of the IBM campuses. that drew local news coverage .He wore a SuperMan costume and generally tried to create bad press!


But, the "S" on his outfit was not for SuperMan, it was for "Surplus" man :-)
Geeze, I can laugh about it these days, wasn't funny back then...
Have lots of stories like this, one day (the old cliche) - "I should write a book" applies :-)


Worked with a guy at Intel, he told me he accepted a job in Oregon (some Japanese tech company I seemed to recall). Picked up, drove his kids, dog, wife all the way from NE to Oregon. Arrived at work on Monday only to be told his manager and manager's team were let go the Friday before (i.e., he no longer had a job).


See; take solace in that when you have it bad, someone else is getting shafted even more ;-} And, yes, we have become jaded :-(


@vlsi_guy, I wish you had taken a pix of the mysterious "Surplus" man!


Re: layoffs in IBM India

chanj0
2/18/2014 1:26:08 AM
There is a cultural difference between people in Asia and American. People come and go in American companies. Layoff is another new start. These days, working for a company for life is rare, if not never. However, in Chinese and Japanese culture, people are expecting (hoping) life long employment. They dedicate their lives to the company, building their future and retirement. Time has changed. A lot of japanese companies can't do that. Neither can Chinese companies. Nonetheless, receiving the news isn't an easy thing. I don't believe anyone can get used to it. Good luck to those people.


Welcome to world of reality!

_hm
2/17/2014 3:23:47 PM
Report looks like more accentuated as if it is first time experience. IBM HR is very capable and they will not do anything "inhumane". What IBM does is generally a benchmark. This may look so in India but it is common practice in North America. If group of person performs poorly for any reason, this happens. I would say welcome to world of reality. It can happen to anyone.

Once it is experienced more often to more organization in India, it will be taken as general accepted practice.






Re: Welcome to world of reality!

junko.yoshida
2/17/2014 4:39:20 PM
@_hm, just because it has become a common practice in the United States, it doesn't make it right for anyone who has dedidated their life to a company to be abruptly told to leave. I think those of us who live in the U.S. are too jaded.




Re: Welcome to world of reality!

_hm
2/17/2014 5:24:34 PM
@Junko: There are two sides of every coin. When you enjoy one part of western work culture you ougth to eventually face other side of this work culture - abrupt layoff. I do not see anything ominous. I take it as integral part of life, similar to health. It can happen to me or anyone else. What I rather suggest is to make this part of training so people do not get that upset.

On another note, Indians are very much versed with this phenomena. I take this type of news as shocking surprise is amoral.


Re: Welcome to world of reality!

junko.yoshida
2/17/2014 5:37:56 PM
@_hm, I hear you.

But I'd loath to hear when the company management says layoffs are not personal. I find that "amoral."

Every layoff is "personal" to you, because your life is dependent on the job. While some of the reactions reported in this article seems a bit over the top, I think those laid off have every right to be outraged and get emotional about it.


Re: Welcome to world of reality!

pconti
2/19/2014 12:49:28 PM
@junko- "just because it has become common practice".

Well Said.




Re: Welcome to world of reality!

stippu
2/18/2014 9:29:02 AM
@_hm & Frank Tu: You are right - this is reality. But you got to keep in mind that this is India and layoffs are not a run-of-the-mill kind of thing. People are more emotional here and basically polite and courteous to everyone and I guess they expect it from others – western culture or whatever.

No doubt multinational companies are cold-blooded and callous when it comes to the pink slip affair. And it just not the IT industry. I am talking in terms of publishing industry too –where one of the managing editors of Fortune (yes, the Fortune, US, magazine) as well as star reporters were just asked to leave but were given at least a week's time. Although I was so shocked, they took it in their stride, morale was low but hope was there and they found other jobs and there were some savings were there too to bank on. The US and EU countries are used to it I suppose but not India and Indian employees definitely did not expect it from a bellwether like IBM.

All those who joined IBM and have been laid off are the younger ones (minimal savings would be there, I suppose but not much). The blue-blooded ( read, OLD) IBMers who have been with IBM for generations they haven't been laid off.

I am not against lay-offs but I just feel and I am sure some others too would agree this could be done in a better way. Indian values are deeply rooted in each Indian whether he makes a show of it or not – they are inherent. And Indians are emotional too.

Moreover, India is a developing country – there is no social security, no medical insurance ( unless privately take) as GSMD has so eloquently put it.

And, believe it or not, at least 75% of the people here look after their families – in-laws and parents and extended families. Not everyone comes from affluent families – most of them fall in the upper middle-class and they take care of their families and not shunt them off to old age homes like they do in the so-called western culture. And taking care of older parents does not come cheap.I know of several IT guys who send money back home to Bhubaneswar or Nagpur (smaller cities) for the welfare of their parents and other family members. So, please do not compare lay-offs in the US to lay-offs in the Indian sub-continent unless you live here and imbibe the Indian culture and values.

Back to the laid-off IT guys.... many of them had been poached from Indian companies like Wipro where they excelled in their work. So, when such a thing happens, it comes as a shocker not only to them but to their families too.

I guess it would take time to get used to it but get used to it they will.

But it would be nice to have some modicum of courtesy for the people who had worked for you.






Re: Welcome to world of reality!

_hm
2/18/2014 6:18:47 PM
@Tippu: I generally do not agree with most of your statements. Indian employee jump organization so often. They are not so faithful.

They are also pretty smart lot and they are deeply aware of layoff culture.

Finally, things are not so bad as you may depict. All them will get very good opportuniteis. Best wishes to all of them.


Re: Welcome to world of reality!

stippu
2/19/2014 2:30:56 AM
@_hm: Nobody said Indian employees dont move from one company to another.. wouldnt you or anyone else move if the work is appealing to them or the compensation more attractive? When they get into larger companies, say like TI or Intel or IBM or Indian companies like TCS, Infosys or Wipro, they do not think of moving immediately I guess. It is more like a comfort zone. I got a few friends in Wipro and they have been there for years and the issue they have is there is nowhere else to go with their skillsets and they are well looked after too.

I am just a reporter - I merely report whats going on.

Personally I know downsizing has to happen - not just in private sector but also in the public sector in India but there is a way to go about it. And, I am sure they will get jobs somewhere else but it still is a shocker to them. There was a comment earlier about call coming through and the employee is told to leave.. that is even more sad... whether it is in America or EU or Australia it is a sad thing that when the companies ask their employees to leave rather than the employee giving notice and leaving. I dont think anyone here just quits without prior notice except perhaps our car drivers who are known for jumping from one job to another.


Long, meandering, misdirected artlcle.

What was inhumane? Oh, the drama of it all! A "bloodbath"? "Turned into a slaughterhouse"??! So there were people being clubbed to death or chopped with machetes? Was the meat sold on the market? Or is this just terrible journalism? Maybe they were quotes, so just a bad journalist (blogger) that didn't ignor the inaccurate descriptions while looking for headlines rather than sane truth.

I'm sure IBM policy for lay-offs is very rational. One would hope the local management handled things professionally. Nothing I see in the writing indicates anything embarrasing, humiliating, or inhumane. Gee, they made you give back the company computers? You thought they should have let you keep them?

This handwriting was on the wall (IBM has been suffering for a while now) and their execs have indicated that "rebalancing" was coming. There never has been a promise of lifetime employment anywhere. If these disgruntled employees had found another job and were leaving IBM, would they have given 3 months notice, trained their successor, and still kept the laptop?

As someone else said, welcome to the real world.


Layoffs in India

GSMD
2/17/2014 8:56:04 PM
Actually given the way employment works in India it is a bit inhumane. Some context would help non-Indians understand the situation a fired employee faces.

1. There is no social security

2. There is no unemployment insurance

3. There is no disability insurance

4. School Education is pretty much private ( there are govt. schools but after my dad went to school in the 40s, I cannot recall anyone who went to a govt school in my family !). Eng/medical/business education is different, the best ones are Govt. owned. A bach. degree at IIT Madras which can fetch you a 200-300 K USD salary costs less than some of the private schools !

5. No Obamacare equivalent but health insurance is still affordable in India. But remember in India medical insurance covers only hospitalization. India may sound all socialistitic but for the lower moddle class and above there is actually no safety net in terms of govt services or support other than subsizdized fuel and higher education. Some states do give subidized prescriptions. In other words, you better have a job or you are out on the streets.

6. Massive social taboo if you get fired but that may be changing thanks to American companies ! But the local service companies typically never do layoffs so it will never be a "get used to it" situation for the majority. In any case, the courts will step in if this becomes common. I am surprised IBM has not been taken to court. Employment at will is not a legally tenable concept here.

7. Specifically wrt IBM HW engineers, remployment is difficult since everyone in HW is downsizing.

The consequences for all this wil be (my speculation)

- tougher for startups to get employees - thsi is a really unfortunate consequence. Job security suddenly become more important than higher salaries or tech. glory.

- easier for govt labs and universities to get researchers. Suddenly a lower paying Govt. job appears a lot more alluring. One of the labs we work with got a senior VLSI engineer last week for precisely this reason. He had got laid off from an Amrican company. So I am not complaining, my govt. lab suddenly is finding it easier to get staff! By extension, local services companies especially the TATA group entities (who still provide lifetime employment) will find lower attrition.

- backlash against IBM, will be subtle but you can bet Govt. contracts will be harder to come by. And the state in which Bangalore is located is a high spender on IT services


Thank you, GSMD for interesting comments about India. The US safety net isn't enough to keep anyone above the poverty line. Workers definitely need savings. Also in US, once you get to a certain age and you're laid off, it's very hard to find work again. Eventually you'll work your way through the safety net, such as unemployment insurance. US workers didn't always have a safety net from the government. Are Indians considering any kind of worker protections or safety net legistlation?


Re: Layoffs in India

GSMD
2/17/2014 10:46:29 PM
I am pretty familiar with the US safety net (or lack thereof). Most of my career was spent working for US

companies. I relocated back to India only a few years ago. Got laid off once in the middle of my paid sabbatical when my green card was also being processed ! You can imagine how I felt. Fortunately someone figured staff level engineers with patents are not the best candidates for layoffs and i got shited to another group. Also helped that your NSA was using a secure database that I helped develop. That experience so annoyed me that when my GC finally arrived, I refused to accept it !



But there is at least is stuff like COBRA (in California). Here in India when you get fired, you lose medical insurance instantly. And if you have a pre-existing condition, it will not be covered for 4 years. Imagine an IBM executice with a heart problem being laid off.

So the safest course is to have an equal amount of private medical insurance that you have at your workplace, paid entirely by you.



India is actually getting worse. Companies are lobbying for reducing labour protection. Currently labor laws are lax in the export zones. So if anything, the safety net will be degraded further. So there is absolutely no chance of any unemployment insurance, medicaid style support or any old age pension. This is true for most of Asia (Japan being an exception). Singapore for example is also brutally capitalistic but at least Govt services are usable. It is kind of odd, compared to India, the US to me is a socialist paradise ! It is time to unionize the IT industry here, or things could get a lot worse.

Can someone from China, Taiwan and Korea pitch in with their opinions about their countries ? Would be an interesting perspective.


Can someone from China, Taiwan and Korea pitch in with their opinions about their countries ? Would be an interesting perspective.

Agreed. It would be interesting to hear from someone in China, Taiwan, Korea. I hope someone chimes in from those countries.

Well said. (That's good career advice: get a patent.) Ha! It's nice to hear I live in a socialist paradise. :-) I can feel half the audience cringing.

Because India is a democracy, is there any movement in India like the progressive movement in the early 20th Century in the US to get some worker protections in place via legislation? As you know, we had companies lobbying against labor protections here in US back then...and still do. It's a constant battle.


Re: Layoffs in India

GSMD
2/18/2014 3:18:25 AM
Culturally In India (and Asia in general), the safety net is provided by the family. With joint families and connected families slowly disappearing, the safety net is vanishing. The government has not stepped in and in fact no broad legislation is planned to ameliorate the situation. Most legislation is aimed at the lowest economical rung. This is good, do not get me wrong and given limited budgets, this is where ethically the social security support should go.

But the reality is that at a typical middle class level, there is nothing in the nature of social security and no progressive movement is even visible to address these issues. So if you are a middle level office manager or an accountant who has not saved up for retirement and your family is not interested in you, your future is pretty bleak. In a sense India has adopted the worst aspects of socialism and capitalism ! I do not care what system a country follows but it seems to me that the basic definition of a civilized country ought to be one that provides a modicum of support to the truly disadvantaged.

As you pointed out companies lobbying against labour protection is a big problem. Fortunately courts in India are very liberal (see today's annulment of the death sentence of an ex Prime Miniter's killers), so one can only hope.

The good news in the IBM case is that, the govt. does provide low cost retraining. So HW engineers can get VLSI training for about 5K USD. Not a cheap option but an ex-IBMer can afford it. SW engineers will have no trouble finding a job. The folks who will have trouble are middle managers who have forgotten their technical skills. Moral of the story, keep learning every day.


Re: Layoffs in India

GeeKv2
2/18/2014 7:20:22 AM
I have been let go three times in the last four years. My CV looks terrible and I am like a jack-of-all-trades. But the lesson I have learnt is that at every job, you need to prepare yourself for the next one. Nothing is forever.



When the writing is on the wall, dont wait to explore new horizons. Mainframes have been on their way out for a long time. When the work load is low, use the opportunity to learn new things and make your CV more attractive.



The problem is that many employees get in a comfort zone and never put themselves in a tough situation. Their day to day work becomes a routine and thats one nail in the coffin. You have to always think about the next job you want and work accordingly.



Good luck to all the IBMers. You will find new things to do.


Re: Layoffs in India

stippu
2/19/2014 2:35:34 AM
@susan:rambo: Labor laws in India are antiquated. They were drafted in the early 1900s and nothing has changed till now. All the governments which come and go talk about changing the labor laws but nothing has ever changed. Maybe a few more decades to go and then perhaps we might see some changeor maybe not.


Japan still not too different from India

chipmonk0
2/19/2014 11:02:40 AM
Several years ago when I tried to hire 2 technical experts in Japan for the Japanese Labs of our 20 year old Silicon Valley company, both REFUSED on grounds that the values of US Companies are NOT compatible with Japanese culture. This, even though one of the two was at that time unemployed ! Perhaps it will take Indians a while to develop the same level of confidence in their own culture & worth, having been colonized by the UK for a long time.


Re: Japan still not too different from India

wilber_xbox
2/21/2014 1:00:35 PM
Anyways, Indian are lazy bunch atleast in India. The management in India is only puppet and do what their masters in west tell them to do. The risk taking capability and general appetite for innovation is very low.


Re: Japan still not too different from India

Sheetal.Pandey
2/25/2014 1:36:25 PM
Yes heard IBM is not doing that well. But they are good employers. Employees are normally happy. Although they dont pay much but they have some good work from home policies.


Most of the time labor rules are not clear and employees do not know their rights. Its duty of government to safeguard the people from greedy corporates.


Pink slip can be good

chanj0
2/18/2014 1:18:39 AM
Receiving pink slip might ruin your day. Believe it or not, giving it is not any easier. Knowing the situation, your boss might hope every move that the company is making will turn the company around to adapt to the competitive market. Otherwise, more people might let go in the near future. What could be worse it when the company is going out of business.

On the other hands, you never know what the future takes you. The end of working for the company might actually the beginniing of your bright future. The experience and knowledge that you have earned might take you to next level elsewhere. Who knows, there might be another IBM, Indian Business Machine. ;)


By the way, is there any indication that this could be a sign of things to come in the United States. If IBM is cutting jobs worldwide and if it is looking to place parts of its business on the chopping block--it has already sold its server business to Lenovo--then you never know, this could be the beginning of a trend that catches up with the American workforce as well.


Re: coming to america

resistion
2/20/2014 3:58:25 AM
A big worry everywhere, no need to focus on specific countries. The most recent unemployment report not a clue.


This is not the first time IBM face the challenge. In 90s, they made the biggest loss in history, but they went through it.

It's a pity that so many employees are to be laid off, including many in India, but IBM will bounce back.

For India, I guess their home grown IT industry is very limited. Without a strong social security system, the laid-off employees will face much bigger uncertainty than that we do in the West. Nevertheless, they'll get used to this kind of lay-off in the globalistion process.


Re: Good luck to IBM

stippu
2/19/2014 1:58:44 AM
@wave.forest: Yes, even 30 years ago IBM faced a similar problem when they shifted from mainframe to PC and am sure they find another domain to latch on to and bounce back. And, the Indian workforce too is resilient and will bounce back - it is just a matter of time. Lay-offs are not that many in India, or rather they were not too many.






Frankenstein's Fix, Teardowns, Sideshows, Design Contests, Reader Content & More
The Engineering Life - Around the Web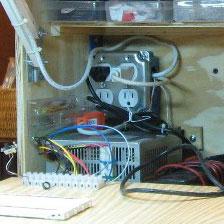 Brian's Portable Electronics Lab
Caleb Kraft Post a comment
Many of us have experienced the joys of using our living quarters as our electronics lab. You are always shuffling parts out of the way of other living activities, such as eating with the ...
Design Contests & Competitions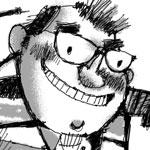 February's Caption Contest Winner
Caleb Kraft Post a comment
Whenever we have an additional prize on the line, it seems like choosing a winner is much harder. It took me an extra day or two just to make up my mind.

Understanding and Using C Pointers
Jack Ganssle, Embedded.com 7 comments
What? An entire book just about pointers?
Engineering Investigations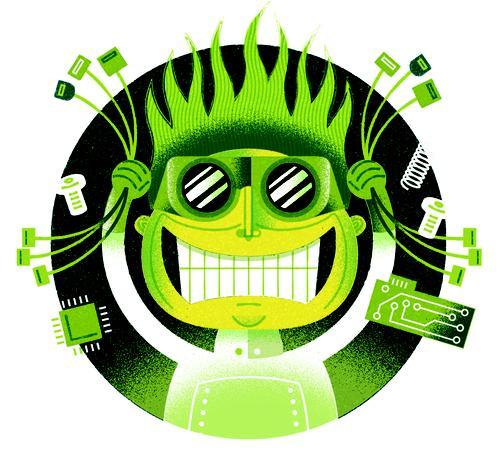 Frankenstein's Fix: The Winners Announced!
Caleb Kraft 8 comments
The Frankenstein's Fix contest for the Tektronix Scope has finally officially come to an end. We had an incredibly amusing live chat earlier today to announce the winners. However, we ...

Datasheets.com Parts Search
185 million searchable parts
(please enter a part number or hit search to begin)