When I saw the title, I assumed this was Intel's way to get into ARM without losing face. But... no. It's Atom. They just won't give up on x86. Sorry Intel, nobody wants it, execpt for the few thousand Win8 tablets getting churned out every month.




Re: Not ARM?

Wilco1
5/27/2014 8:15:19 PM
Yes I wonder how selling $5 SoCs (typical Rockchip SoC price) instead of $40 Atoms will improve Intels bottom line.

Nevertheless it will be interesting to see how Silvermont compares on TSMC 28nm. No process advantage, so we can see the true cost of x86 compatibility.


intel wants access to ARM IP w/o paying for it

Bruzzer
5/27/2014 7:21:42 PM
Intel wants access to ARM IP without paying for it. And access to design knowledge that offers a quick learning curve.

Just like Intel wanted and took Cyrix IP, wanted NexGen IP, wanted AMD IP and got away with the K6 feature set and design schedules, wanted DEC Alpha IP; took some you tell me, the close scrutiny of processor and platform innovations that come from a leading design enablement.

Intel so often the fast follower is certainly skilled in the subtle techniques of reuse.

Today ARM World presents a double edged sword.

Because if ARM we're to sell some kind of design license to Intel, at this point in the tragedy that is Intel confidence placements into ARM Inc., there would be a massive licensee lawsuit targeting ARM Ltd.

It's bad enough ARM over subscribes the design license that presses customers into purchasing the architectural license; although a necessity for competing in Intel time and Intel space.

Not to mention ARM Ltd. obsolescing designs in the pipe on rampant intellectual property introductions, as of late, that does wipe out cluster RISK development, enabling a contrived game of leap frog without fully considering the constituent effects. Or offering benefit of a coordinated plan to defray them?

Is ARM selfish or running scared? Acting like some other enterprise we know? Where (you fill in company name), a take it or leave it attitude so often one indicator there will be new entrants soon.

Finally, one must consider the regulatory question of two monopoly intellectual property holders having combined horizontally. Conversely Intel is aimed too displace some open industry volume, at TSMC, that Intel cannot afford to fabricate on their own in house marginal cost structure.

Times are interesting and the developing world is indeed becoming a very convoluted place.

Mike Bruzzone, Camp Marketing


Re: intel wants access to ARM IP w/o paying for it

buprestid
5/27/2014 8:38:34 PM
Bruzzer, your post doesn't make sense. This is a strange move by Intel.


Re: intel wants access to ARM IP w/o paying for it

NathanB
5/27/2014 8:45:34 PM
Mike, the only IP transferred in this deal is Intel's Silvermont core (and maybe other SoFIA elements) to Rockchip. How does that give Intel access to ARM IP?


I think Kevin Krewell had an interresting speculation that Rockchip might use its ARM Mali license to put a smaller, cheaper graphics core on the SoC instead of the Intel block.


Re: Mali on the SoC?

aeassa
5/28/2014 1:10:37 AM
Rick

Intel is unlikely to use ARM GPU IP, but Intel's own IP is out of the question for this generation as well given that Intel's major graphics overhauls happen at 14nm (and the current Gen 7 GPU from Intel is very poor).

My guess is that the entire SoFIA lineup, as with the 22nm Merrifield/Moorefield platforms, will use Imagination IP. Intel has experience writing drivers for ImgTec AND Intel is Imagination's largest shareholder.

--AE


Re: Mali on the SoC?

tangey
5/29/2014 7:46:14 AM
Rick,

Do we know who is actually doing the chip design. Is it really rockchip ?

If it is Intel, then Intel would need a Mali license.

Also, if by whatever way, Mali could theoritcally be an option for this chip, does ARM have any history whatsoever in Mali x86 graphics drivers ?

Also it seems a strange chip design alliance. Rockchip will have zero experience in designing a chip using Intel's internal chip bus structure, all of rockchips designs, and any IP they bring, will have been built around the standard ARM interconnect bus.

All of the IP will be driven in the past using ARM designed/customized and debugged drivers.


Intel Coup de etat?

Bruzzer
5/28/2014 9:26:55 PM
Adding to some of the observation and queries here:

Intel ARM crush began 2010 on roll out of three standard prototype platforms; Q7, Kontron MXM3, OCP Open Hub. These deployments enable system designers to evaluate the various processor options for considering all the standard criteria; product features, applications fit, power, performance, SDK, processor availability, supply and price. Intel played a leading role in the envisioning of these 'open' prototype platforms, each of which can also be used for low volume production.

In relation to ARM cluster trailing in process advantage, Intel knew at two lithography generations ahead, in conjunction with other criteria that determines a design win, Intel would win most of the time when compared with all the competitive processor option's in these 'open' prototype environments. Intel would win on platform evaluation and supply criteria Intel has always won on. At two process nodes ahead Intel would be chosen on price performance for no batteries required. Where batteries are required the question is what is good enough for power, ease of implementation and platform bill of materials aiming for some target market price? In both platform scenarios hardware development begins, and on the parallel software development Intel locks in that design win for the foreseeable future.

On optimizing any design Intel has always operated on the 80% rule. As long as the design is 80% there it can be re-architected and spun in next generation. Often times Intel designs are also ahead of their process economics. Intel on fabrication advantage will live with overly large dice for a generation then shrink. There is a rule when adding new feature blocks, cannot add greater than 10% area in generation. Yet this rule has not always been adhered too in desktop and server.

For tablet and phone, total power, package and footprint requirement of the system IDM does raise new hurdles for Intel, in terms of what their process can deliver, on a leading edge cost to price ratio. Which mean's marginal revenue in Intel's pocket, or lack of marginal revenue on Intel's marginal cost increase.

Intel's ARM trap had been set.

In same period, 2010, Intel would begin flooding supply channels with three consecutive generations of product; Nehalem, SandyBridge, IvyBridge, delivering a tragedy of the commons. An environment where Intel consumes system house manpower financial resource to work on anything but Intel platforms, and channel's financial capability to floor competitive processors for open market builds. Not envisioning nor understanding the realities of this Intel competitive environment, by 2012, ARM experienced their Dunkirk where cluster development addressing Android Chromebook and white book tablet market were, except for IDM strongholds, blown out of the water and gunned down attempting too establish beachheads. ARM discovers the competitive sale's stopper of the Intel package deal; commit to Intel volume purchase of premium processor's and get the popcorn free or at average price reduction.

Town common's is not necessarily overgrazed in prior example but is certainly over fertilized with Intel products, that cannot be effectively broken down on the industry's competitive organics. In other words, Intel can move product into the supply system, but the supply system is incapable of discharging that product, in Intel time, the competitive innovation's then tend too suffer on many forms of neglect.

ARM is also consumed by Intel relations. It is still hard to say whether Intel relations inside ARM where placed their clandestinely, or in that continental tradition of allowing some of the enemy in seeking accord; having to do with a long flawed strategy that ARM might just sell Intel something. ARM is duped and played into a number of Intel traps; all foretold on historical record of x86 war and competitive escalations of the 1990's and 2000's. Then there is the real pisser of some of these Intel relations, in ARM, subtly raising platform entry hurdles for server licensees.

From 2011 to now, Intel's base strategy has been the classic crush, to surround ARM cluster in their strongholds and squeeze on gravity of Intel processor's produced for supply over the processor offerings of ARM cluster licensees produced for demand. In this environment Intel surrounds and squeezes while taking small bites and looking for tapers into ARM product spaces. Where ARM fails too protect and to organize counter offensives, industrial embedded for example, Intel simply walks right in too reclaim lost territory. Engine system control seems to be next on Intel aim to recapture lost territory in automotive.

In robotics market ARM did not even stage a fight, ceding the robot's brains to Intel iCore and Atom happy with motor control. On that brainiac margin disparity Intel will eventually take the whole machine.

Replacements and substitutes; Intel open prototype platform's began supporting substitution, as a lure, yet most development opportunities in ARM world, and the open x86 market, support processor platform replacements. In this environment competitive advantage is defined by a processor's unique design features and interface into the system boards. Producers are held by processor interface and the promise of their future features validated on supply growth and sustainable road map. Qualcomm and Samsung are superb at this quasi open system game. Apple and Samsung are superb in their closed system games.

Intel licensing Atom core(s) to Rock Chip makes sense then for some very basic Intel reasons. First Intel loves to observe and borrow from others supporting internal developments. The classic anomaly is most recently observed in ARM server, where VIA in x86, followed by ARM licensee's fell for that old trick of entrusting their nascent micro server efforts to the research and development labs of Intel Dealers. On that ARM licensee investment in time, finance, manpower and effort, Intel learned every step of the way through their network of engineers who owe their long term employment preservation to Intel Network. This is always the case, even in this Rock Chip example, where HP procured Rock Chip ARM for low price Android Slate 7, that obviously woke up Intel. Intel will immediately gain access to ARM platform development and intellectually property reference, and will take that knowledge into account for deciding next chip architecture and platform design move.

That is one strategic reason for this deal. When design knowledge is one of the most sustainable competitive advantages.

Too sustain in these Intel Dealer developments, again citing HP as the lesser of the more notorious example, TI ARM + KeyStone DSP and AMD x86 + APU cartridge's offer an end use market applications performance advantage for HP MoonShot that is less easily traded on processor supply and price, as procurement negotiating chip, by Intel Network. Sustaining a design win becomes a competitive function of tools and performance for the application requirement validated by a supply on time, in volumes required, supporting an alternative market that demands that platform on its utility benefits which is the clincher.

Extent Intel can counter competitive procurement's on shenanigans of supply mishap, allocation melodrama including restraining access to premium parts and forward design data becomes much less when four competitive aspects can be met: tool, performance, applications and end market demand. Competitive platform developments among a few Intel Dealers are easily targeted and shot down by Intel. Where there is no competitive channel mass there is no competitive market leverage.

So where does the Intel Rock Chip deal go from here? First question too consider is whether the Intel Rock Chip SOC will be a classic x86 replacement. So similar to AMD x86 or VIA x86 offering some feature set that on desirability ties the system design producer too the design on its processor interface? Just like in the ARM World. For application some ball or bump mount array that delivers the processor's superior feature set to the system design engineer.

The more novel move where Intel is incredibly cagey, often nefarious, will punish those who use this strategy against Intel, is too deliver, an x86 core substitute that can interface with Rock Chip ARM peripheral blocks. That is the Coup de'état on my continuous audit; intersection of x86 and ARM, for which Intel truly drools. Technically to deliver a core processor that on its interface takes ARM compliment peripheral blocks on a substitutes leading taper.

Intel is squeezing using all their classic crush techniques, but to crush eventually means too implode and to implode mean too puncture and to taper in on those same strategies of their classic internal assaults. Which have always been too dismantle competitor's from within them.

On tablet producer contra revenue support, Intel appears to price Bay Trail T along that short run's price = marginal revenue = marginal cost curve. Meaning Bay Trail Mobile and Desktop subsidizes Bay Trail T.

On a good day Bay Trail full run; T, M, D variants at 10,000,000 units average weighed price on grade split exact is $99.32; average marginal revenue $85.21; average marginal cost $13.11. That is a design production cost of 13 cents mm^2. Intel's hard manufacturing cost is about $6.55.

On a bad day Bay Trail full run; T, M, D variants at 10,000,000 units average weighed price on grade split exact $98.59; average marginal revenue $69.13; average marginal cost $29.47. That is a design production cost of 29 cents mm^2. Intel's hard manufacturing cost is about $14.73.

Taking into account Bay Trail T short run alone at 3,780,799 units, meaning 62% of tablet is actually Core, average weighed price on grade split exact is $32.46; average marginal revenue $22.76; average marginal cost $9.70. That is design production cost of 9 cents mm^2. Intel's hard manufacturing cost is about $4.85. At $5.50 China price Intel is selling some Bay Trail T below their fully burdened cost to produce.

At marginal revenue $22.76 which is not the first 'T 'chip produced nor is it the last 'T' chip produced, Intel's contra cost subsidy is minimally a marginal revenue loss of $83,681,092 for every 3,589,001 units produced.

Mike Bruzzone, Camp Marketing





Datasheets.com Parts Search
185 million searchable parts
(please enter a part number or hit search to begin)
LATEST ARCHIVED BROADCAST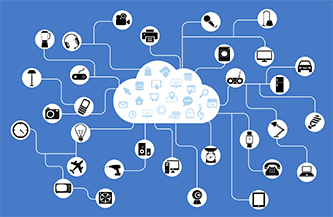 What are the engineering and design challenges in creating successful IoT devices? These devices are usually small, resource-constrained electronics designed to sense, collect, send, and/or interpret data. Some of the devices need to be smart enough to act upon data in real time, 24/7. Specifically the guests will discuss sensors, security, and lessons from IoT deployments.


Brought to you by: