Member Since: February 14, 2014
Clive "Max" Maxfield is six feet tall, outrageously handsome, English, and proud of it. In addition to being a hero, trendsetter, and leader of fashion, he is widely regarded as an expert in all aspects of electronics (at least by his mother).

Max received his BSc in Control Engineering in 1980 from Sheffield Hallam University in Sheffield, UK. He began his career as a designer of central processing units (CPUs) for mainframe computers. Over the years, Max has designed everything from silicon chips to circuit boards, and from brainwave amplifiers to steampunk "Display-O-Meters." He has also been at the forefront of Electronic Design Automation (EDA) for more than 20 years.

Max is the author and/or co-author of a number of books, including Designus Maximus Unleashed (banned in Alabama), Bebop to the Boolean Boogie (An Unconventional Guide to Electronics), EDA: Where Electronics Begins, FPGAs: Instant Access, and How Computers Do Math.









4/21/2014
5:06:17 AM

Frankenstein's Fix, Teardowns, Sideshows, Design Contests, Reader Content & More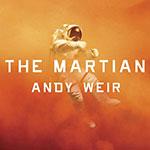 The Martian: A Delightful Exploration of Math, Mars & Feces
Caleb Kraft 6 comments
To say that Andy Weir's The Martian is an exploration of math, Mars, and feces is a slight simplification. I doubt that the author would have any complaints, though.
The Engineering Life - Around the Web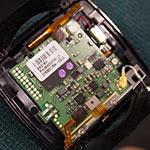 Surprise TOQ Teardown at EELive!
Caleb Kraft Post a comment
This year, for EELive! I had a little surprise that I was quite eager to share. Qualcomm had given us a TOQ smart watch in order to award someone a prize. We were given complete freedom to ...
Design Contests & Competitions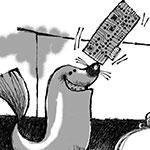 Join The Balancing Act With April's Caption Contest
Caleb Kraft 57 comments
Sometimes it can feel like you're really performing in the big tent when presenting your hardware. This month's caption contest exemplifies this wonderfully.
Engineering Investigations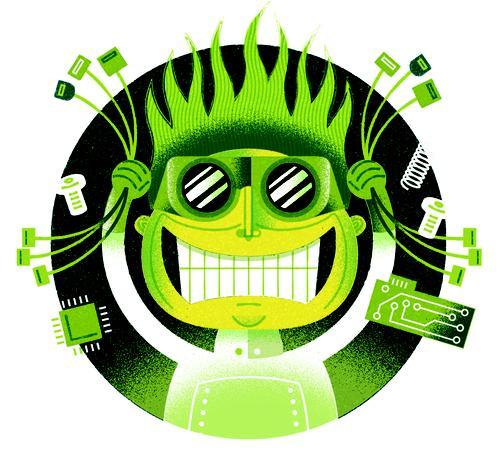 Frankenstein's Fix: The Winners Announced!
Caleb Kraft 8 comments
The Frankenstein's Fix contest for the Tektronix Scope has finally officially come to an end. We had an incredibly amusing live chat earlier today to announce the winners. However, we ...

Datasheets.com Parts Search
185 million searchable parts
(please enter a part number or hit search to begin)