Member Since: June 19, 2014
RnR Market Research library offers syndicated reports by market research publishers from across the globe. We help you find the most relevant business intelligence from ready-to-buy syndicated market research studies. Not limited to industry reports covering telecommunication, healthcare, pharmaceutical, financial services, energy, technology, real estate, logistics, F&B , media and more, RnR Market Research also offers company data, country profiles, trends, information and analysis on the sector of your interest.

Our reports' database covers several research studies by regional and global publishers that provide periodic updates on a range of industries, companies, products, SWOT profiles, recent marketing and other trends and more. We serve our customers, wherever required, by helping them coordinate with the concerned research team to get answers to their questions on the report of their interest. The sales and research team at RnRMarketResearch.com helps you in your search by understanding your requirements in detail and then locate the complete range of available relevant reports to share with you. We help you review the scope and methodology of the reports to make an informed research purchase decision.
For more information conatct sales@rnrmarketresearch.com or Call @ +18883915441



Datasheets.com Parts Search
185 million searchable parts
(please enter a part number or hit search to begin)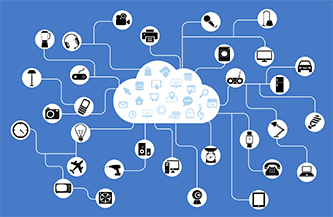 What are the engineering and design challenges in creating successful IoT devices? These devices are usually small, resource-constrained electronics designed to sense, collect, send, and/or interpret data. Some of the devices need to be smart enough to act upon data in real time, 24/7. Are the design challenges the same as with embedded systems, but with a little developer- and IT-skills added in? What do engineers need to know? Rick Merritt talks with two experts about the tools and best options for designing IoT devices in 2016. Specifically the guests will discuss sensors, security, and lessons from IoT deployments.





5/3/2016
7:13:04 PM