Member Since: June 18, 2009
Micromirror arrays perform photolithography step

News & Analysis
10/12/1999
Post a comment

The University of Wisconsin is using digital imaging technology in a novel attempt to simplify the fabrication of custom chips. Rather than creating a set of photomasks to define micron-scale features, a team of semiconductor engineers and molecular biologists hit on the idea of using a Texas Instruments Inc. micromirror array chip — the Digital Light Processor — to create a "virtual mask" for performing photolithography. The technique was devised as an economical way to create custo
Researchers look to develop throwaway chips

News & Analysis
10/5/1999
Post a comment

A multidisciplinary group at Cornell University is chasing a disposable chip technology that would layer plastic circuitry on top of thin, flexible silicon sheets to create throwaway information displays. This cheap technology could be built into consumer items such as milk cartons that scroll through pictures of missing children, or one-sheet newspapers with a button to toggle through the pages.










4/19/2014
2:31:51 AM

Frankenstein's Fix, Teardowns, Sideshows, Design Contests, Reader Content & More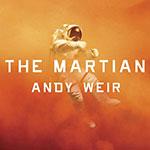 The Martian: A Delightful Exploration of Math, Mars & Feces
Caleb Kraft 6 comments
To say that Andy Weir's The Martian is an exploration of math, Mars, and feces is a slight simplification. I doubt that the author would have any complaints, though.
The Engineering Life - Around the Web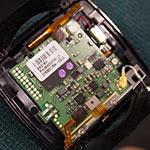 Surprise TOQ Teardown at EELive!
Caleb Kraft Post a comment
This year, for EELive! I had a little surprise that I was quite eager to share. Qualcomm had given us a TOQ smart watch in order to award someone a prize. We were given complete freedom to ...
Design Contests & Competitions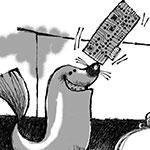 Join The Balancing Act With April's Caption Contest
Caleb Kraft 57 comments
Sometimes it can feel like you're really performing in the big tent when presenting your hardware. This month's caption contest exemplifies this wonderfully.
Engineering Investigations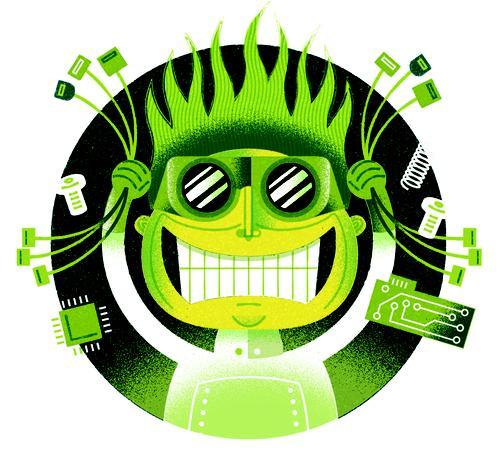 Frankenstein's Fix: The Winners Announced!
Caleb Kraft 8 comments
The Frankenstein's Fix contest for the Tektronix Scope has finally officially come to an end. We had an incredibly amusing live chat earlier today to announce the winners. However, we ...

Datasheets.com Parts Search
185 million searchable parts
(please enter a part number or hit search to begin)