would you cryogenically freeze yourself?
Brian Fuller, Editor in Chief, ARM

12/15/2011 02:51 PM EST
2 comments
post a comment
Cryogenics someday will allow us to freeze-forward into the future. Would you do it?
Remember when they wanted to freeze Ted Williams' head? Life can be just that bizarre, but we know that it will be possible...some day.

The fabulous cartoonist xkcd offers a scenario below that's worth considering: Would you freeze yourself to flash forward into the future?

And other than the circumstances outlined here, are there other reasons you'd ice yourself?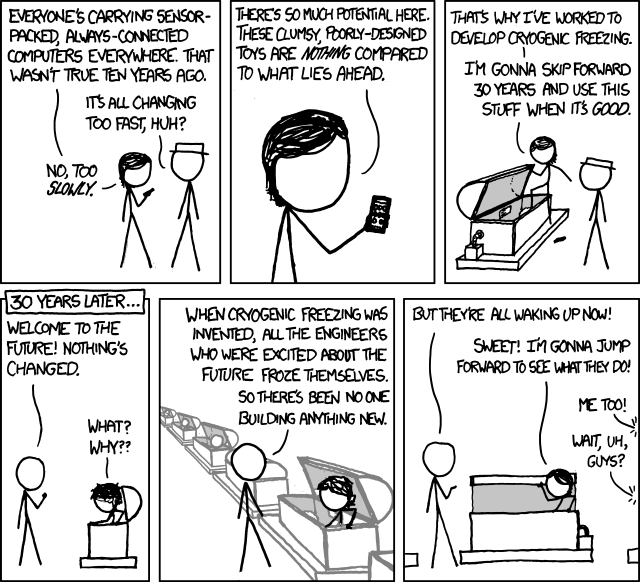 Click on image to enlarge.