Are We Ready to Chat With Our Toasters?
Dylan McGrath, Editor in Chief, EE Times

1/31/2017 02:30 PM EST
6 comments
post a comment
Consumer electronics and appliances makers are pushing to add voice control to their products in the wake of the success of Amazon Echo and Google Home.
The surprising success of digital personal assistants such as Amazon Echo and Google Home has semiconductor vendors and others asking where voice recognition capability can go next.
Amazon said it sold millions of Echo and Echo Dot digital personal assistants over the holiday season, up 9X from last year. The company hasn't disclosed exactly how many Echo products it has sold since the introduction in late 2014, but some analysts believe it's in the neighborhood of 10 million.
The Consumer Technology Association's (CTA) estimates are slightly lower. The Consumer Technology Association (CTA) estimated earlier this month that a total of 5 million digital voice assistants like Echo and Home have been sold in the U.S. alone to date, with another 5 million forecast to sell this year.
So, voice control is a big deal.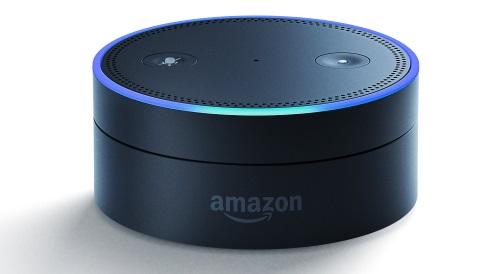 The next wave appears to involve cutting out the middleman—the hub that interfaces with the user and controls the devices—and adding voice control capability directly to appliances we use everyday. This trend was evident at the Consumer Electronics Show (CES), where voice control interfaces emerged as one of the stars of the show.
At CES, Amazon and Google announced that they are making available the capability to allow developers to add their virtual assistants to any connected device. Nvidia also announced a similar capability.
Chip vendors such as NXP Semiconductors are offering devices, reference design and design kits intended to help vendors of appliances and home entertainment equipment add voice capability directly to their products.
Imagine rolling into your kitchen and talking directly to your refrigerator, toaster, oven, microwave and dishwasher.
Leonardo Azevedo, director of consumer and industrial applications processors at NXP, said in an interview with EE Times that the company is seeing broad interest from makers of all kinds of products in adding voice recognition capability to their products. At the Consumer Electronics Show in Las Vegas earlier this month, NXP introduced the i.MX 8M family of applicaitons processors for smart home and smart mobility applications, including supporting voice control and voice assistance applicaions.
With chipmakers and appliance vendors scrambling to add voice control to everything in the kitchen and the living room, is it only a matter of time until we are regularly conversing with all of our appliances and entertainment devices?
"That's a good theory, but it really depends on the user experience," said Tom Hackenberg, principal analyst for embedded processors at IHS Markit.
Bottom line, Hackenberg said, it all depends upon the execution. If the voice control works well, it will catch on. If it doesn't, it won't.