Smart Waggle Boosts IoT
LAKE WALES, Fla.—The U.S. Department of Energy's (DOE) Argonne National Laboratory claims a turn-key Internet of Things (IoT) breakthrough in remote sensing. Its Waggle concept (in beta-testing for Chicago's Array of Things for two years) is finally spreading among smart industry and government sensor arrays.
Waggle's breakthrough is its "edge computing" hardware and pattern recognition software that pre-processes image- and audio-data in-the-field with machine learning before transmitting to the cloud.
The DoE claims its wireless environmental sensing platform, created by Argonne, is the first in the world to realize the dream of turn-key "edge computing," which drastically cuts the Big Data problem by only transmitting recognized events to the cloud instead of raw data. Its daughter-board architecture allows any array of sensors to be mounted inside the "sensor-net edge" device so as to recognize almost anything using machine learning.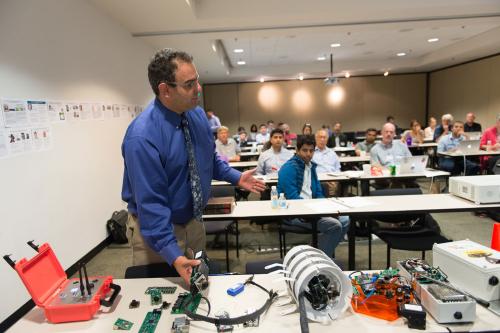 Argonne conducts two-day workshops, open to industrial, academic and government engineers interested in jumping on the Waggle bandwagon. The last workshop had more than 50 attendees, including the National Aeronautics and Space Administration (NASA), the Environmental Protection Agency (EPA), Honeywell, Bosch, the University of Texas-Dallas and the City of Portland.
The Waggle nodes can operate in either polling or automatic mode (or both) allowing scientists to start by reading the logged and pre-recognized data in the cloud, or to poll the wireless node in realtime to get the current situational data—either raw or pre-recognized.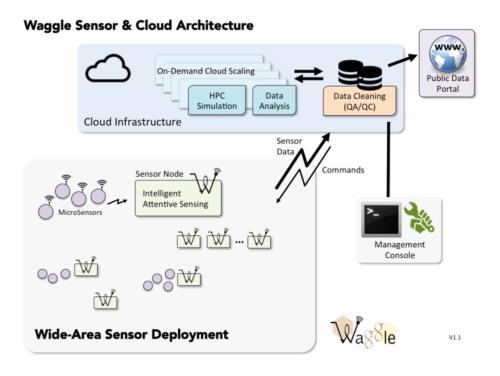 Currently, Waggle is being used to study deforestation in the Amazon, improving air quality for manned space missions, improving our understanding of the environment and human health studies (such as the relationship between asthma and pollen).
Waggle's machine learning capabilities have been used to identify birds, cars, bicycles, types of clouds and other environmental phenomena such as monitoring wastewater flow. And since it uses consumer-grade sensors, Waggle can also be adapted to small, inexpensive, ultra-low-power IoT wearables.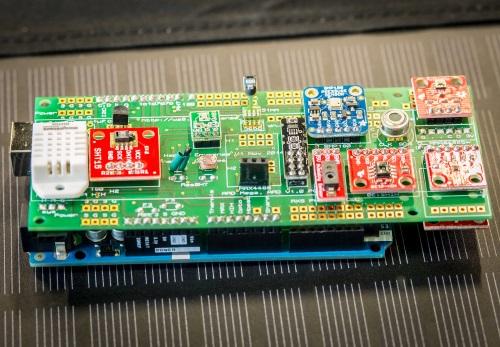 — R. Colin Johnson, Advanced Technology Editor, EE Times
Related articles: